Art has the role in education of helping students become like themselves instead of more like everyone else.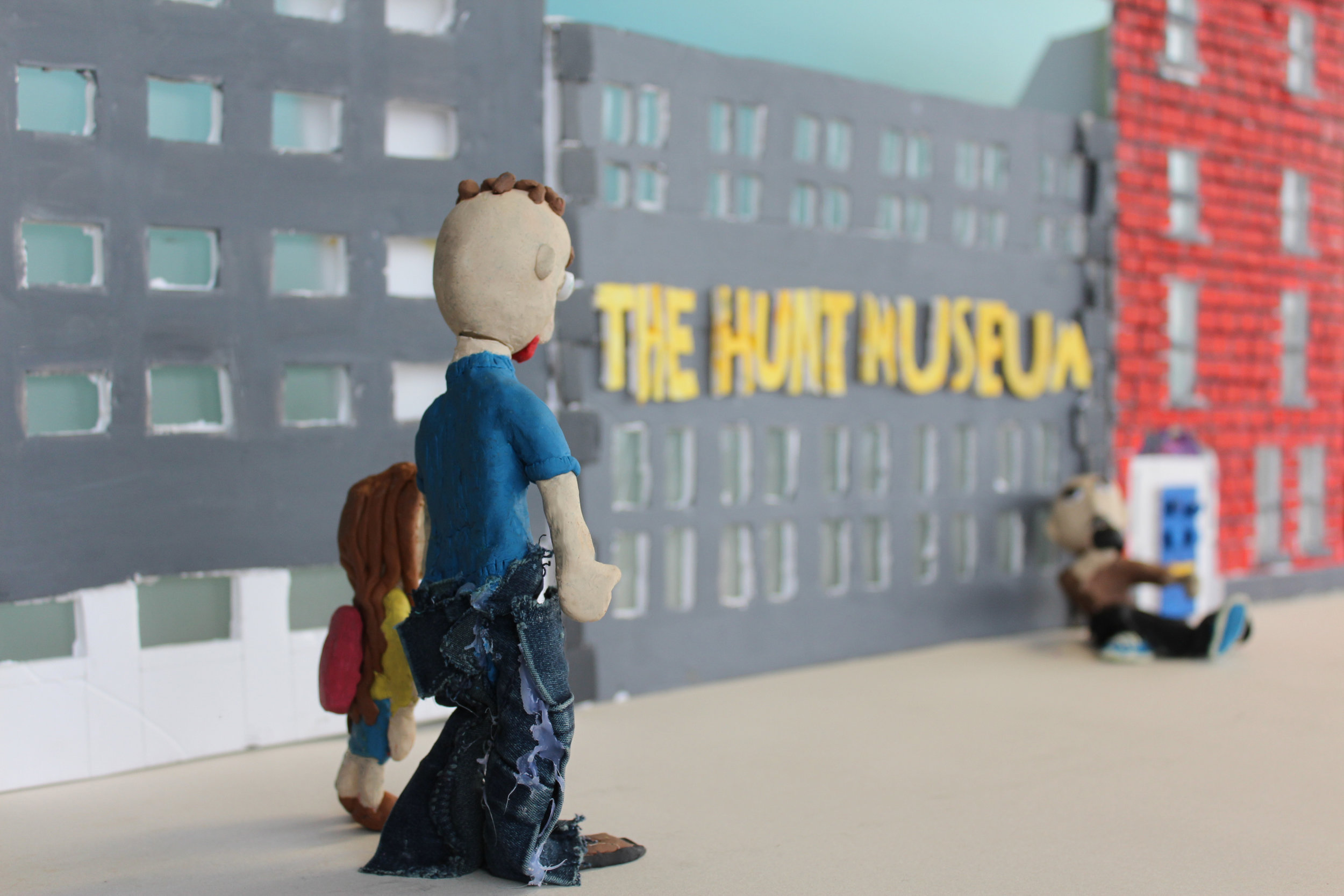 Stop Motion Animation
2nd year students worked in groups to create a stop motion animation based on the theme of child homelessness. Animated short film was screened at: Fresh Film Festival & First Cut! Youth Film Festival.
Fabric Printing: Lino
5th year students had the opportunity in this scheme to engage with different cultures. Students received feedback on their work from Archbishop Emeritus Desmond Tutu (South Africa), Senator Sherry Rehman (Pakistan) and Pope Francis (Vatican City).
Album Cover Design
Referencing their favourite music, 2nd year students created album covers to express the mood/ feeling presented in their chosen song. Students incorporated self portraits into their design concepts.
Today's students.
Tomorrow's leaders.
Encouraging student to become active citizens in the art room is an important part of my teaching philosophy. As such, a recent research report evaluates the impact external engagement can have on student motivation and concept development
Artist. tEACHER. rESEARCHER
About me!
Having worked as a graphic designer in Trinity College Dublin before becoming an art and design teacher, I see the real world links that can be made in the curriculum with industry and wider society.
Incorporating these links into the classroom has enabled learners to develop interpersonal skills while also creating unique pieces of art.